On October 29, 2012, not long after the success of the 7-inch Nexus 7—the first Google Nexus tablet—the Nexus 10 was released, powerful rival to iPad 4, Kindle Fire HD 8.9 and Samsung Galaxy Note 10.1. Various options are provided by different giant brands in tablet market with different configuration, screen size and resolution, etc, which brand you would choose? Which one do you prefer? Below is detailed comparison between current most popular 10-inch tablets: Google Nexus 10, iPad 4,and Samsung Galaxy Note 10.1. There is always a right for you.
Nexus 10 ( Release Date: October 29, 2012)
The Nexus 10 is a tablet computer developed by Google and Samsung Electronics. It is the second tablet in the Google Nexus series, a line of consumer devices implementing the Android operating system and built by original equipment manufacturer (OEM) partners. Following the success of the 7-inch Nexus 7—the first Google Nexus tablet—the Nexus 10 was released with a 10.1-inch, 2560×1600 pixel display, which in 2012 was the world's highest resolution tablet display. The device is available in two storage sizes, 16 GB for US$399 and 32 GB for US$499. Along with the Nexus 4 mobile phone, the Nexus 10 launched version 4.2 ("Jelly Bean") of Android, which offers the following new features: 360° panoramic photo stitching called "Photo Sphere"; a quick settings menu; widgets on the lock screen; gesture typing; an updated version of Google Now; and multiple user accounts for tablets.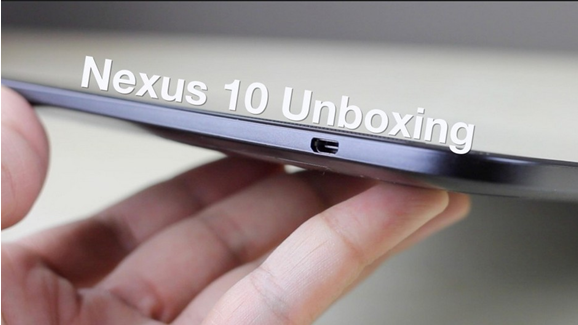 iPad 4 (Release Date: November 2, 2012)
The fourth generation iPad (marketed as iPad with Retina display, colloquially referred to as the iPad 4) is a tablet computer produced and marketed by Apple Inc. The fourth generation iPad features new and upgraded components such as the Apple A6X chip, and the Lightning connector. It shipped with iOS 6.0, which provides a platform for audio-visual media, including electronic books, periodicals, films, music, computer games, presentations and web content. The device is available with either a black or white front glass panel and can be purchased with various connectivity and storage options. Storage size options include 16 GB, 32 GB, 64 GB, and 128 GB; the available connectivity options are Wi-Fi only and Wi-Fi + Cellular with LTE capabilities. The fourth generation iPad received primarily positive reviews and was praised for its hardware improvements as well as the Retina display, which was also featured in the device's predecessor. Furthermore, benchmarks reveal that the fourth generation iPad is able to perform CPU-reliant tasks twice as fast as its predecessor.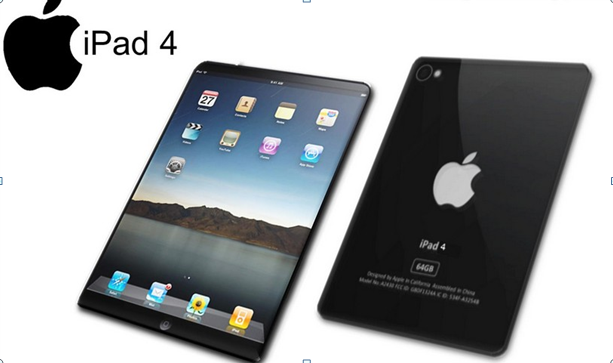 Galaxy Note 10.1 (Release Date: 27 February 2012)
The Samsung Galaxy Note 10.1 is a 10.1-inch tablet computer designed, developed and marketed by Samsung Electronics. The tablet runs Android 4.0 and serves as a platform for multimedia consumption including movies, music, and web browsing. It is the second entry in the Samsung Galaxy Note range, which emphasizes the use of a stylus, officially named S-Pen (S standing for Samsung), as an input device for tasks such as sketching and note-taking. Samsung Galaxy Note 10.1-inch tablet features with its amazing sensitive and convenient S-pen. In many ways the Galaxy Note 10.1 is similar to the 10.1″ Galaxy Tab and Galaxy Tab 2 that came before it, but a few subtle modifications to the design and support for Samsung's S-Pen technology help set it apart. Unfortunately, some of the things that enhance the user experience with the Galaxy Note 10.1 have also forced design decisions that detract from the device.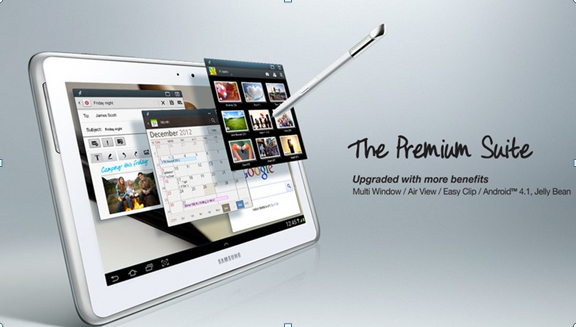 Notice: Want to convert 1080p Videos, DVD, DRM-protected(include iTunes video, Digital Copy movies, Amazon videos ) to Nexus 7, iPad , Microsoft Surface compatible MP4 format for playback, Please try the CloneDVD 7.