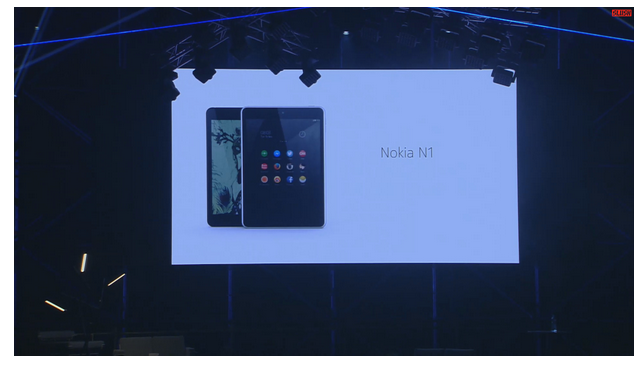 Clearly expressed Nokia mobile phones are no longer manufactured, the new product is indeed confusing. They really from the "burning platform" jump to it?
Slush Assembly held in Finland on, Nokia released the Android system, Tablet PC, called the N1. This computer using Intel Z3580 quad-core processor, 5-megapixel front and 8 megapixel rear camera, 7.9 inches screen resolution of 2048 x 1536, 5300 mA battery, 2G of memory and 32G internal storage operation. System version for Android 5.0 Lollipop, UI aspects of the use of small-scale closed beta before Nokia Z Launcher. Sells for 249 dollars.
After the reorganization of the tablet from Nokia Technologies department designed and manufactured using anodized aluminum body technology, and uses similar to Apple Lightning can be double-sided use of Type-C MicroUSB interface. Officials say life up to 9 hours.
According to BGR reports, this device will debut in China next year after the Spring Festival, followed by Russia and the European market, so far no plans to sell in the US market.
On the previous beta version of Z Launcher look, Nokia in terms of interaction and then Meego Swipe UI does not reach the depth and breadth, and so far known to provide exclusive content only HERE maps, MixRadio and read the contents have been combined with the equipment sector and incorporated into Microsoft. This, like most of the iPad tablet to help Nokia get back yesterday it?