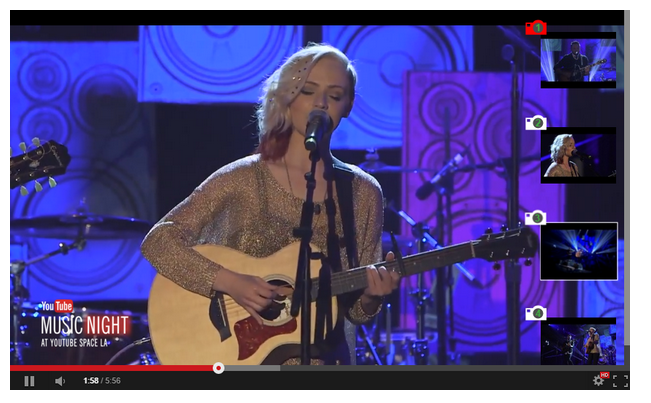 On February 5th, YouTube launched a new test function: users can switch camera Angle in the process of video playback.This video from multiple perspectives only at the test stage, so far only one can display the function of video on YouTube.
The department is a YouTube video and independent singer Madilyn Bailey co-production, Madilyn Bailey was known as the cover songs on YouTube.YouTube team took her on YouTube Music Night (YouTube Music Night), and made into video from multiple perspectives.Users can watch the time by the scene of the four slots from a different Angle to watch the concert.
YouTube, a spokesman for the experiment is YouTube for "constantly create immersive interactive video experience" one's efforts.The service is in beta.YouTube also said the video isn't hard to make, but the technology is still not public.
YouTube is not the first to the video web site to try.In the past few years, there are more than just focus on the development of similar functions of startup.They developed software and rely on crowdsourcing Switchcam shooting video Streamweaver software from multiple perspectives, and received support from the Marc Cuban and 500 startups, these software have ended in failure, however, Switchcam no longer exists.
Now online video overlord YouTube also to try it out.Recently a YouTube to begin testing the off-line viewing video, promoting the automatic video playback of audience attention and GIF share, said it will support 360 – degree panoramic video upload, promote virtual reality, and the latest multi-angle seats to watch, will be able to let the audience in the concert, the media have a vital telepresence activities or sporting events.