Q – "How to convert H.265 into some other format in Windows 10 or how to play MKV file encoded in HEVC on TV." Some video file has HEVC video codec and AC3 audio, if you want to play it on TV, which does not support MKV container or H.265 codec. You will ask that any way to convert H.265 to H.264 to better fit Windows 10 or to play on TV? This article will guide you how to convert H.265 to H.264 on windows 10.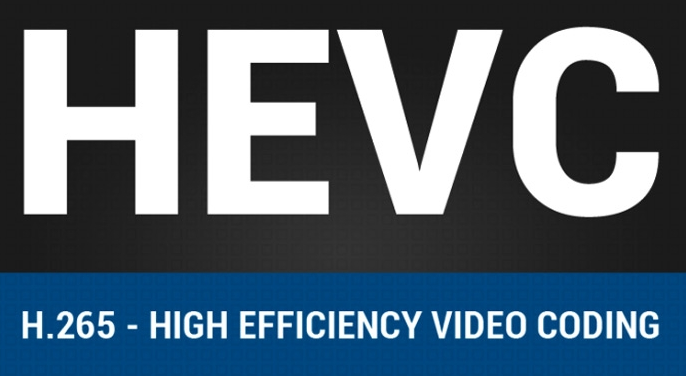 How to play a H.265/4K video on a Windows 10 1080p/720p display or on HDTV, the first we need to know that which video format or codec be supported. Then you need a H.265/HEVC to H.264 video conversion – CloneBD Video Converter – A best Windows 10 H.265 video converter, which it you can complete 4K/H.265 video download and conversion on Windows 10 at one go. If you want to play H.265/MKV video on Sony TV, there is no need of video format conversion. But if you want to play HEVC/H.265 video on Apple TV or Samsung Smart TV, you need to convert H.265 to H.264 with a best Windows 10 HEVC video converter – CloneDVD Video Converter.
Download CloneDVD Video Converter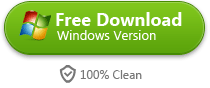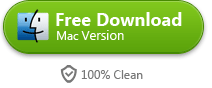 How to Convert H.265 to H.264 on Windows 10?
CloneDVD Video Converter is the best H.265 video converter for Windows 10, it support H.265/HEVC codec right after the appearance of this very codec mainly for 4K video, support users to encode videos into H.265 and convert H.265/HEVC to up to 320 video codecs for playback on iPhone, iPad, Apple TV, Chromecast, Android mobile and tablets, etc.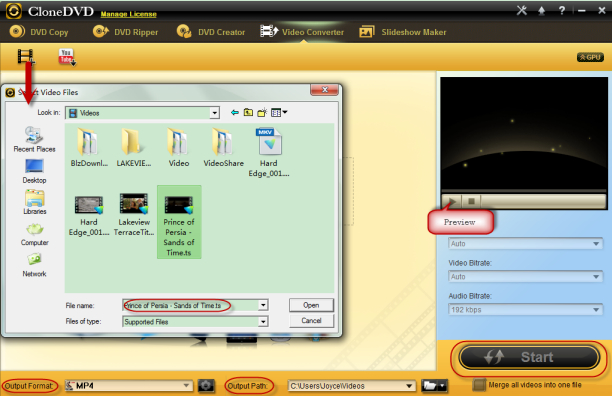 Step 1: Download CloneDVD Video Converter and launch the software.
Step 2: Drag and drop your H.265 video file or Click "+" button to load your H.265 video from local media library or download a H.265 video from Free YouTube Downloader and then follow the download wizard.
Step 3: Setting Output format -> MP4 Video (codec: h264 + aac). Also you can encode video into H.265 by choosing HEVC Video under PC General.
Step 4: Tap button "Start" to start converting H.265 to H.264.
Notes:
Apple/Samsung/Sony TV Supported Video Formats
The below we will talk about what the video files playable on Apple, Sony or Samsung Smart TV are before you make up your mind as to on which device you are going to play the H.265 video. Then use the best H.265 video converter software to convert H.265 to H.264, AVI, WMV, MOV, FLV, etc.
Apple TV
Supported File Type:H.264, MPEG-4, JPEG
File Extension:.mp4, .avi
Samsung Smart TV
Supported File Type:H.264
File Extension:.mp4
Sony TV
Supported File Type:MPEG-1, MPEG-2, AVCHD, MPEG-4, DivX, Xvid, WMV, Asf, OGG, MKV, MOV, RealMedia, FLV, 3gpp, MVC
File Extension:.mpg, .m2t, .m2ts, .mts, .mp4, .divx, .avi, .asf, .wmv, .ogv, .3gp, .mkv, .rm, .rmvb, .mov, .flv, .mvc