If you are a movie fan, you might have got tons of DVDs filling the shelves. If you a parent with a naughty kid who always sneaks into your room and messes up your DVD discs, you might goes crazy a lot of time in a single day.  Sometime, you may have some treasured DVD scratched or corrupted in other ways which cannot be play backed anymore. You may be reluctant to throw them away but still cannot do anything about it. If you are in the cases we have mentioned above, you are in the right place since this article will show you how to repair a scratched DVD.
Here the CloneDVD DVD Copy is strongly recommended to you since it is one of the best DVD copy software based on Windows. To repair a scratched DVD would never be a problem for it. Some may know that bad sectors occur wherever a DVD is scratched or cracked. This DVD Copy provides a stunning feature that allows skipping bad sectors during the copy processing, which is exactly how it works to copy severely scratched DVD on Windows. That is to say, the software is capable of automatically neglecting bad sectors on a disc whenever it comes across one. Now get it and follow the guide below to begin copying badly scratched DVD on Windows.
Download DVD Copying Software: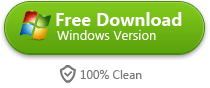 How to Copy Badly Scratched DVD on Windows with Ease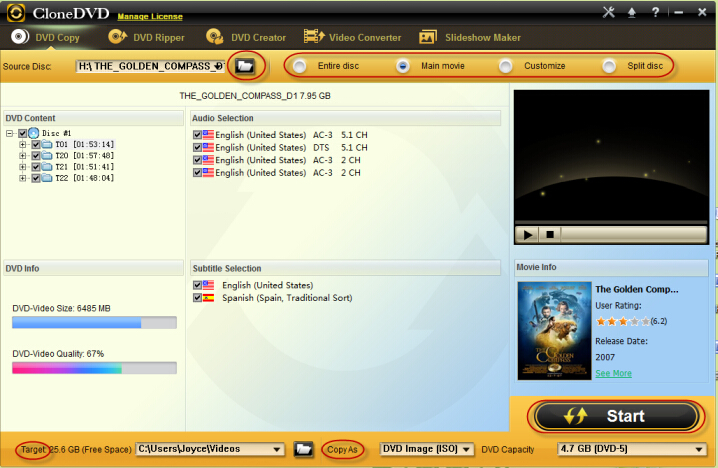 Step 1. Load the DVD to the Program
After downloading and installing the app, run it and click the big Load DVD button to import the DVD movie you want to copy and backup.
Step 2. Specify the Output
Insert a blank DVD disc and        choose the folder with enough vacant space, usually larger than 9 GB free space is required.
Step 3. Start Backup
When all the settings are done, click on Start button to start the course.