Top Halloween movies 2015 – Halloween movies download guide
2015 Halloween day is coming. Besides costumes, pumpkins, decorations, scary music are you ready for the Halloween movie? If you are looking for Halloween movies 2015 please read this article has – here collected 2015 must-see Halloween movies for both adults and kids. Yet, it also provides an easy solution to free download Halloween movies.
2015 Halloween movies will be released in October.  Halloween movies spooky or funny. Both Adults and children can find the Halloween movies list they like to watch in 2015 Halloween.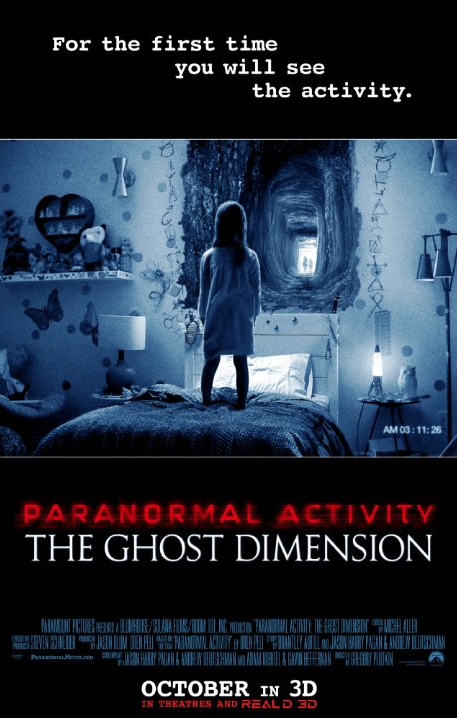 Paranormal Activity: The Ghost Dimension
Release date: 23 October 2015 (USA)
Genre: Horror
Director:Gregory Plotkin
Writers:Jason Pagan (screenplay), Andrew Deutschman (screenplay), 6 more credits
Stars:Chris J. Murray, Brit Shaw, Ivy George
Using a special camera that can see spirits, a family must protect their daughter from an evil entity with a sinister plan。 From IMDB
Crimson Peak
Release date: 16 October 2015 (USA)
Genre: Horror, Drama, Fantasy
Director:Guillermo del Toro
Writers:Guillermo del Toro, Matthew Robbins
Stars:Mia Wasikowska, Jessica Chastain, Tom Hiddleston
In the aftermath of a family tragedy, an aspiring author is torn between love for her childhood friend and the temptation of a mysterious outsider. Trying to escape the ghosts of her past, she is swept away to a house that breathes, bleeds…and remembers.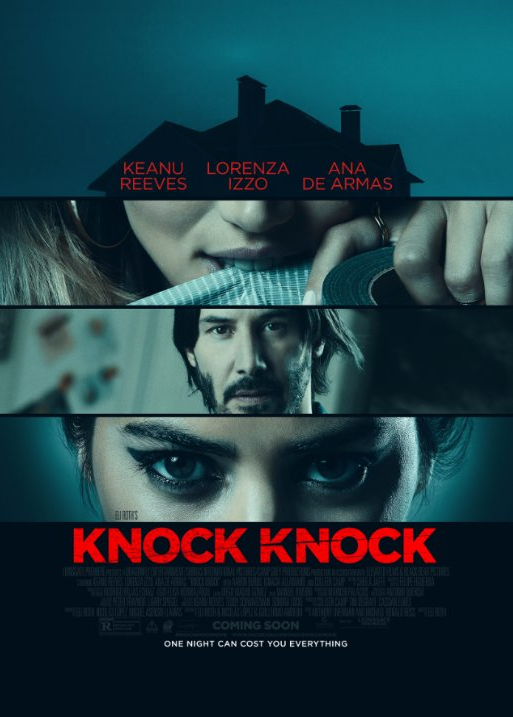 Knock Knock (I)
Release date: 24 september 2015 (USA)
Genre: Horror, Mystery, Thriller
Director:Eli Roth
Writers:Eli Roth (screenplay), Nicolás López (screenplay), 3 more credits »
Stars:Keanu Reeves, Lorenza Izzo, Ana de Armas
When a devoted husband and father is left home alone for the weekend, two stranded young women unexpectedly knock on his door for help. What starts out as a kind gesture results in a dangerous seduction and a deadly game of cat and mouse.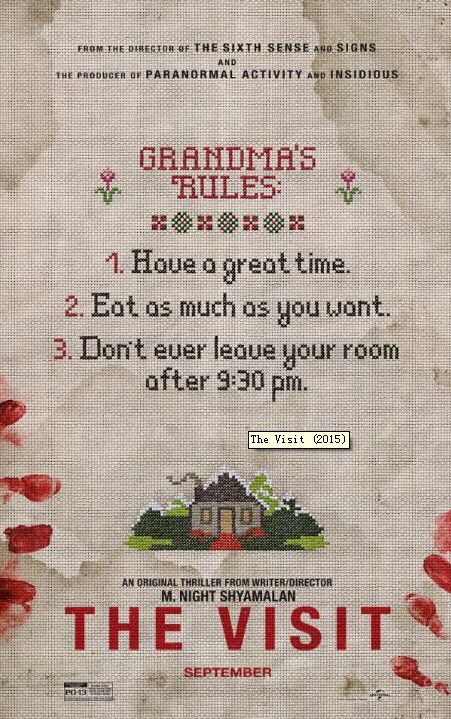 The Visit (I)
Release date: 24 september 2015 (USA)
Genre: Horror, Thriller 
Director: M. Night Shyamalan
Writer: M. Night Shyamalan (screenplay)
Stars:Olivia DeJonge, Ed Oxenbould, Deanna Dunagan
A single mother finds that things in her family's life go very wrong after her two young children visit their grandparents.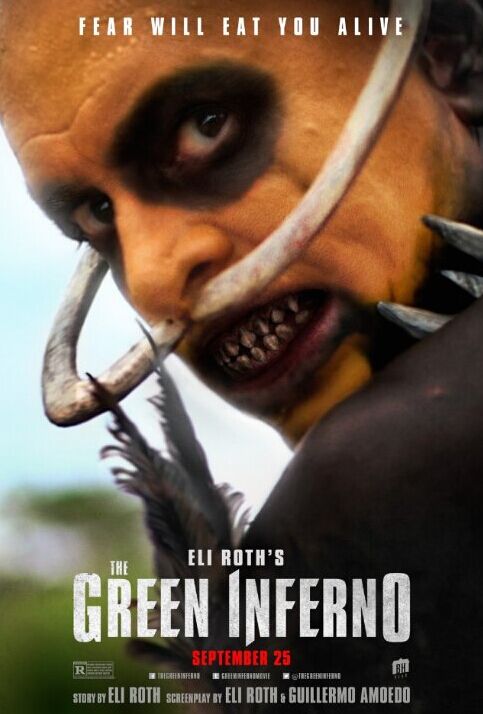 The Green Inferno
Release date: 16 October 2014 (USA)
Genre: Horror, Adventure
Director:Eli Roth
Writers:Guillermo Amoedo, Eli Roth
Stars:Lorenza Izzo, Ariel Levy, Aaron Burns
A group of student activists travels to the Amazon to save the rain forest and soon discover that they are not alone, and that no good deed goes unpunished. From IMDB
Want to Watch Halloween Movies at Home, Just Download Now
CloneDVD YouTube Downloader YouTube Downloader is a free YouTube video downloader for you to download videos from YouTube video site; and this YouTube video downloader software can also convert the downloaded videos into other media formats to play on popular video playback devices
Step 1. Add a Halloween movie video link.
Step 2. Analyze the movie video URL and choose output.
Step 3. Set destination folder and begin downloading Halloween movie video without cost.
Related Articles
●  Blu-ray to iPod – Copy Rip Convert Bluray to iPod for watching BD on mobile
●  Top 3 Free Windows 10 Blu-ray Rippers 2015
●  2015 Top Three Windows Blu-ray Ripper Freeware
●  Rip & convert Blu-ray to FLV format video file to share on YouTube
●  How to convert Youtube video to MP4 format file with CloneBD Youtube Downloader
●  Convert Blu-ray to FLV – The best way is to find a Blu-ray to FLV Converter
●  Blu-ray to FLV Converter to help you to share FLV video on YouTube
●  How to convert Blu-ray to FLV with include convertion and ripping functions
●  Rip/Save/Upload DVD/Video Demo to Flash Card/Memory card/Storage Device
●  How to Convert/Rip Blu-rays to USB Type-C to Putting Blu-ray Movies
● How to Rip and Stream Blu-ray Movies to Roku on PC
● How to rip and stream Blu-ray  movie to Chromecast on PC
● How to rip & convert True Story Blu-ray movie to MP4 to play on iPad/iPhone
● How to Rip/Convert/Transferring Blu-ray Movies to Samsung Galaxy Note Edge
● How to rip/convert Blu-ray to Multi-track MPEG2 File to Play MPEG2 on HTPC