Have you ever been bothered by unable to copy protected DVD? Have you ever found yourself in such a dilemma of avoiding being pressed for returning the borrowed DVD? Have you ever desire to share self-made DVD with the beloved ones in some romantic movie night in the near future? I suppose the answer is positive!

Copy Protected DVD is widely required
The increase demand towards copying protected DVD is a reflection of social development, especially the leisure industry. DVD disc, in itself, is a fragile object, which can be unreadable by improper storage, unexpected physical damage, etc, what's more, if the DVD you borrowed is near to return expires, but you still want to share the interesting DVD movie with your friends, then you will copy protected DVD, besides, owning to the increasingly advanced copyright protection, original DVD edition is under complete and legal protection.

Copy Protected DVD with the DVD Copy is an Easy Task
CloneDVD Studio makes it easy and effective to copy protected DVD to another blank DVD. With this powerful DVD copying software, both scratched DVD and deliberately created bad sector can be copied without quality loss; almost all popular DVD protection technologies are immune to the copying process; in a word, this DVD Copy is not just single DVD to DVD backup software; it also provides comprehensive solutions for DVD copy.

How to Copy Protected DVD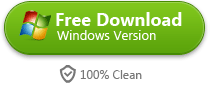 Operation Steps: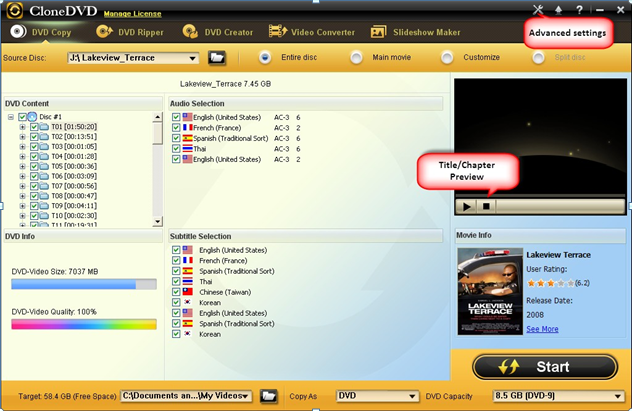 1. Source Disc: selecting source, dropping down to select DVD disc or click the folder to specify DVD folder on hard disk as source
2. Target: Specifying target, dropping down to select DVD burner, or click the folder to specify hard disk as target
3. Copy As and DVD Capacity: Specifying Output Type and Size, selecting output type as DVD, DVD Image (ISO), and further specify DVD disc size and type.
4. Selecting Copy Mode: Entire Discs; Main Movie; Customize; Split Discs. Entire Disc – Copy all contents of source DVD movie into only one target disc; Main Movie – Copy main movie title only, with special features and extras omitted, to reduce target video file size; Customize – Personalize copy your favorite title/subtitle/audio; Split Disc – Split DVD-9 movie into two DVD-5 discs automatically.
5. DVD Content, Audio and Subtitle Selection: Selecting DVD Content to be copied, you can freely select one or more audio and subtitle.
6. Title/Chapter Preview: the Title/Chapter Preview enables you to freely preview the selected title or chapter, giving you a more flexible way to decide what to copy and what to remove.
7. Advanced settings: Click to choose language, burn engine, work space folder, etc,
8. Start: clicking "start "to copy