How to Rip NTSC DVD and Play NTSC DVD at Any Regions? If you get a NTSC DVD but your DVD player can not support this format DVD, what can you do? This article will guide you how to rip NTSC DVD by a NTSC DVD ripper for playback them on PC/Mac at any regions.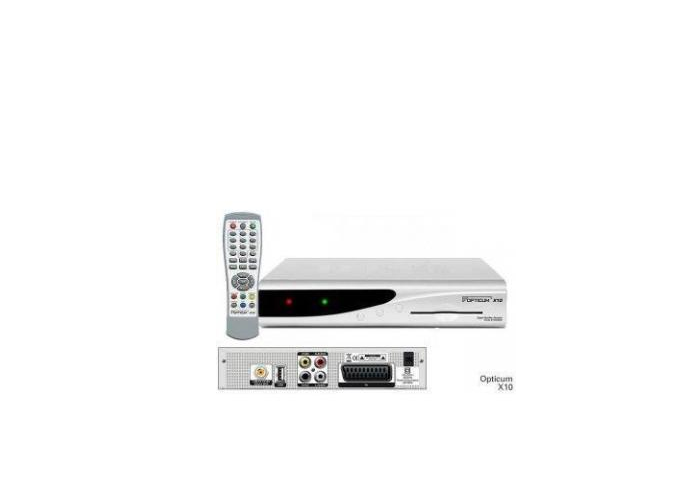 What is NTSC
The abbreviation of NTSC is National Television Standards Committee.NTSC is responsible for the development of a set of standard American television broadcast transmission and receiving the agreement. And there are two sets of standards: inverter line by line (PAL) and sequence and color television system (SECAM), used in other countries in the world.
Video: format of MPEG2 or VOB, frame rate of 29.97 (29.97 frames of video per second), resolution of 720 x 480 pixels, color depth of 24 bit, aspect ratio of 3:4 or 16:9.
Audio: format of MP2, AC3 or DTS, bit rate of 192K per second, sample rate of 44.8K.
In recent years, the industry in the urgent need to adopt a new TV standard. One suggestion to use protocol is high-definition television (HDTV). HDTV standards can be completely compatible computer system directly. However, there are still some design problems unsolved. Some industry experts fear the compatibility can severely increase the cost of general TV set.
With the rapid development of flat TV, high-definition PAL as a new alternative NTSC TV standard is imperative.
NTSC standard
29.97 frames per second (simplified as 30 frames), TV line of 525 line, even field before, and strange field, the standard NTSC digital TV standard resolution of 720 * 480 pixels, 24-bit color depth, the aspect ratio of 4:3 or 16:9 picture. NTSC TV standard used in the United States and Japan and other countries and regions.
Why Rip NTSC DVD?
For incompatibility problem, NTSC DVD cannot be played with DVD-player which uses other system, like PAL. For example, it is unable to read a DVD disc from America in most countries of Europe and Asia. However, we can solve this problem when we seek out coveted DVDs of movies or converts in other countries during a trip resulting in troubles to enjoy NTSC DVD contents. If so, the best choice is to rip NTSC DVD for removing the specific technical system without region limitations.
Download the best CloneDVD  DVD to portable device Ripper for Windows 10 / Mac OS

How to Rip/Convert DVD to portable device and Watch DVD movies on Portable Devices
CloneDVD DVD ripper helps you to rip &convert DVD to iPad/iPhone/smartphone. CloneDVD DVD ripper is professional DVD ripping software, which is specially designed for portable devices users to rip and convert any kind of DVDs (including copy-protected DVDs) to other media formats with excellent video/audio quality on Windows (10/8/7/XP) and iPhone/iPad/Android/Windows Phone for playback. CloneDVD DVD Ripper is absolutely the best DVD ripper for Windows 10; you can watch your favorite DVD movie on your favorite mobile devices anywhere, anytime. Besides, if you desire to make sophisticated movies, this DVD ripping software is the right product which enables you to trim, crop, merge, add watermark or subtitle, adjust video playback effects, flip or rotate for perfect movie enjoyments on the go! Plus, this software is designed to remove all protection like CSS, RC, UOPs and Sony ARccOS while converting. It can also convert and rip DVD to AVI, H.264.
Step 1. Load DVD File.
Load any DVD disc, ISO image file and VIDEO_TS folder can be converted to iPhone/iPad/Android/Windows Phone for playback. Click the relatively button on the left top interface to add source DVD file.
Step 2. Choose Output Format.
After the DVD file being loaded successfully, setting the output format where 320+ different output formats are available to choose. You can directly choose one format at "Common Video" category (MP4  is generally recommended to use on portable device), or copy DVD movie at "Backup DVD" category.
Step 3. Save the Ripped DVD Video
You can save the output file in any folder of your computer and transfer it to portable device/iPhone/iPad/Android/Windows Phone for playback.
Step 4. Hit Start to Set off Ripping DVD to portable device/iPhone/iPad/Android/Windows Phone for playback.
DVD to MP4 will be ripped at super fast speed, with unmatchable quality.

Related Articles
● Rip DVD to FLV free to rip DVD to FLV with CloneDVD Blu-ray to FLV Ripper
● Convert H.265 to H.264 to better fit Windows 10 or to play MKV on TV
● Windows Phone 8 OS Supported Video and Audio Formats
● How to Rip DVD to Samsung Galaxy S6/Edge & Play DVD Movies on Galaxy S6/Edge
● How to Rip Copy DVD to Computer Stick with Windows/Android OS
● Rip & convert DVD to QuickTime Video for QuickTime Player
● How to Convert/Rip DVDs to USB Type-C to Putting DVD Movies to iPad , MacBook
● How to Rip & Convert DVD to HTV One M9+ to Play DVD Movies on HTV One M9+
● How to rip and stream DVD to Roke on PC or Mac
● How to rip & convert Disneynature's Monkey Kingdom movie DVD to Mp4 to play on
● How to Rip DVD to Xbox One on PC or Mac and Play DVD on New MS Xbox One