DVD to QuickTime is a ripping and converting software tool with it you can to rip / convert DVD to QuickTime video to play on QuickTime Player in MOV format. This article will guide you how to rip & convert DVD to QuickTime video for QuickTime Player.
Why can't I play DVD on QuickTime directly? What format is QuickTime support? How to rip / convert DVD to QuickTime video to play on QuickTime? What is the best rip and convert DVD to QuickTime software tool? These problems will make you feel annoyed right? Below we will solve these problems step by step.
QuickTime is a powerful multimedia technology of the built-in media player developed by Apple Inc., can let you with a variety of file formats to watch Internet video, HD movie trailers, and personal media work, can let you to more unusual high quality enjoy these content. QuickTime is a cross-platform multimedia architecture, including QuickTime Player, QuickTime Pro, QuickTime Streaming Server and QuickTime Broadcaster. With it you can to handle digital video, audio, animation, text, and image formats.
QuickTime support import video files including MOV, MPEG-4, QT, 3GP, h.264, MP3, AAC, etc to QuickTime Player. But MOV is the most commonly used one. So we are recommended you to rip and convert DVD to MOV format by CloneDVD DVD to QuickTime ripper.
QuickTime Player can't play DVD formatted files directly. Usually, we need special DVD player software to open and displays encrypt commercial DVDs. Even your own am not encrypted DVDs still couldn't be played by QuickTime Player. As a QuickTime user, it's reasonable to watch you bought or made by yourself or your own DVD movies with QuickTime Player.
Download CloneDVD  DVD to QuickTime Ripper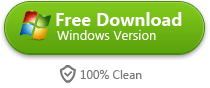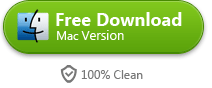 How to rip and convert DVD to QuickTime?
What is the best method to transfer movies on a DVD to QuickTime movies, like MOV video format? You need a professional DVD to QuickTime video converter CloneDVD DVD to QuickTime Converter.

CloneDVD DVD to QuickTime ripper is professional DVD ripping software, which is specially designed for portable devices users to rip and convert any kind of DVDs (including copy-protected DVDs) to other media formats with excellent video/audio quality. It can rip DVDs to almost all popular video/audio formats such as MPEG-4, AVI, FLV, WMV, MP3, MP4, M4A, WMA, etc, compatible with QuickTime, iPad, iPhone, iPod, PSP, Nokia, Android, HTC, Archos, MP4 players portable devices, etc.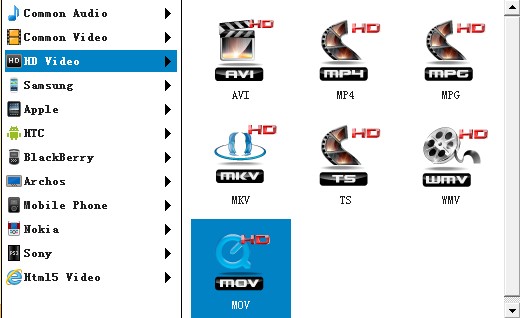 Step 1. Load DVD File.
Downloading and running CloneDVD DVD to QuickTime Ripper. Load any DVD disc.
Step 2. Choose Output Format.
After the DVD file being loaded successfully, you can directly choose MOV format at "Common Video" category, or HD MOV format at "HD Video" category.
Step 3. Save the Ripped DVD Video.
You can save it to computer. (Or, save it on your pc and stream it to other device with it support QuickTime.)
Step 4. Hit "Start" to Set off Ripping DVD to QuickTime.
DVD to QuickTime video will be ripped at super fast speed, with unmatchable quality.