DVD to Cloud Ripper is a ripping DVDs to run on cloud tools. It can help you to backup all of films to a cloud storage device, for playback through Chromecast, TV, Samsung TV and tablet, Roku player and so on. It will be used for copying copy protected movies for use without having to play DVD on DVD player. This article will guide you how to Rip/Convert/Save/Upload DVD Movies or DVD Library to Cloud Storage Device with CloneDVD DVD to Cloud Ripper.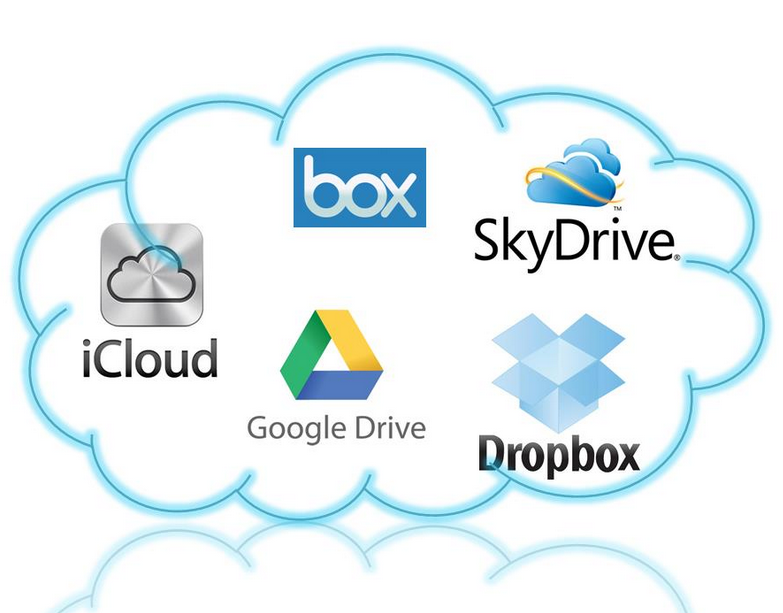 Cloud storage is an integral part of our modern, mobile lives. It focuses on the saving and management of data. Ripping DVDs to cloud backs up all your precious movies and videos online, and makes your DVD library available and accessible through the network disk services such as Google Drive, Dropbox, OneDrive, iCloud, Seagate personal cloud media storage and Box all vie to hold our vital data on their servers.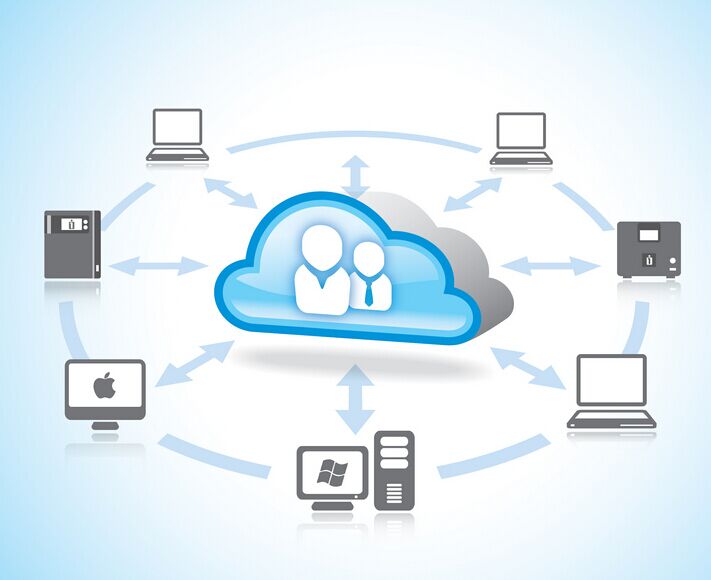 Why to Rip/Save/Upload DVD Library to Cloud Storage? When you got the troubles of disc loss or damage or the space of physical hard disk is low, you can ripping DVDs to cloud lets you upload a personal DVD to the cloud (youtube, dropbox, SugarSync) enable you can share DVD Movies with your family members or access your movies at home or on the road.
How to Rip and convert a DVD to Cloud Storage Device (Network Disk) with CloneDVD DVD Ripper?
Step 1. Download and install the cloud DVD ripper on your computer then load your DVDs.
Install and launch the CloneDVD DVD to FLV Ripper on Windows PC. By importing the source DVD, you can either insert a disc into the DVD-ROM of your computer, or add a VIDEO_TS folder directly from your hard drive to the cloud/iCloud supported format If any.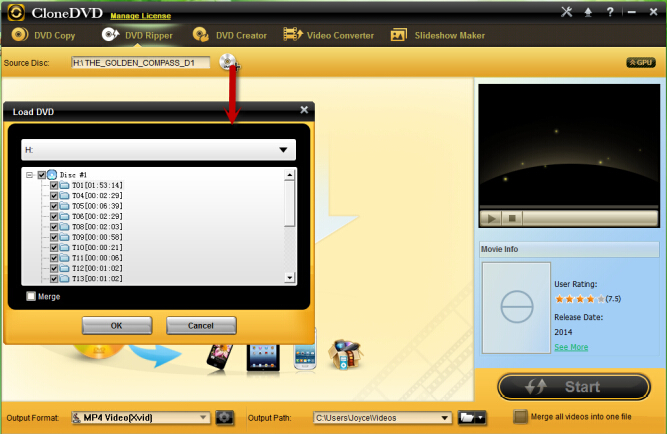 Step 2. Choose a proper output format for cloud storage.
The selection of output format depends on your specific need: Usually cloud service do not have too many restrictions in format. So you can freely to choose output format to store your DVDs to cloud. More about output format choice please refer the below list:
1.    Rip DVD to iCloud – choose Apple device compatible formats.
2.    If the quantity of DVDs to be saved is large, try to choose the output format with comparatively low quality (for small output size), and oppositely, choose the high quality.
3.    If you desire to play the converted DVDs on Apple TV, iPad, iPhone Samsung table, PS4, Xbox One and any of other portable device, you can choose directly from the device profile listed in the "Output Profile Category" that envelops 350+ profiles.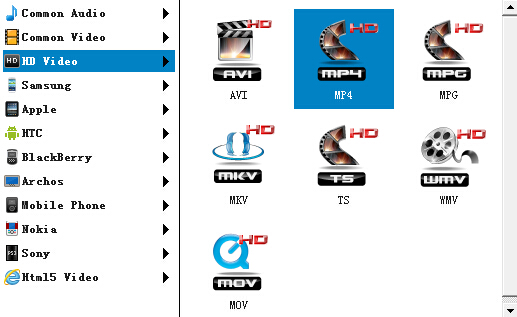 Step 3. Start convert DVD to Cloud Storage ripping
After the operation above, you may just hit Start button and do other things you like until the fast convert Cloud Storage ripping is completed.