Windows Phone 8 OS Supported Video and Audio Fomats are you clear? Windows Phone 8 mobile operating system, known as WP8, is the third-biggest OS for smart phones and tablets. As we know all of popular mobile devices adopt WP8 mobile OS such as Nokia and part from HTC, Samsung, Huawei, like Nokia Lumia series (1020/920/820/ 720/620/520), HTC 8XT/8X, Samsung ATIV Odyssey/S Neo/S, Huawei Ascend W1/W2, etc.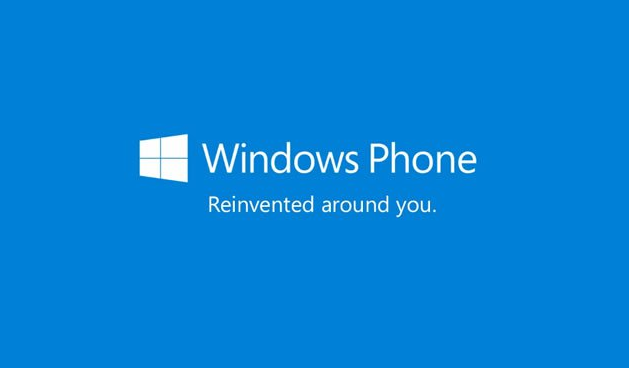 If you are a WP8 OS user, you have to face a problem that is video audio compatibility. You may don't know the WP8 do not support a lot of video audio clips format like AVI, FLV, MOV, MKV, AVCHD and so on, so to download WP8 video converter to convert this format to fit WP8 OS is big thing. Yet, If you want to watch a DVD movie on WP8 devices, you need to rip & convert DVD to WP8 with CloneDVD Video Converter.
What is WP8 Supported Video /Audio Formats? As a WP8 user you may need to know. So below we will list WP8 OS support Video / Audio format for you.

Video codec:    |      H263      |                     H264                   |          MPEG-4            | Pt2VC1  |

Container:        |3GP, 3G2     |3GP, 3G2, MP4, M4V, MOV |  3GP, 3G2, MP4, M4V|  WMV|

Audio codec:   |      MP3       |      WMA     |      AMR-NB      |      AAC      |

Container:      |      MP3      |      WMA      |      3GP,3G2,AMR    |   3GP,3G2,MP4,M4A ,AAC|
CloneDVD Video Converter – Convert video audio to WP8
CloneDVD Video Converter to help you to convert all of video audio format to fit your WP8 OS. This WP8 video converter with it WP8 profiles, covering the popular WP9 devices from Nokia, HTC, Samsung, Asus, Acer, Lenovo, etc. Enable you to convert MKV to WP8 AVI to MP8, M2TS, MTS, AVCHD, MPEG, MP4, WMV, MOV, FLV to WP8 devices directly and smoothly. So to use WP8 OS this APP will be your best patner.
Download CloneDVD Video Converter for WP8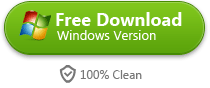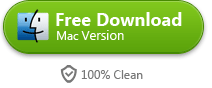 How to Convert H.265 to H.264 on WP8?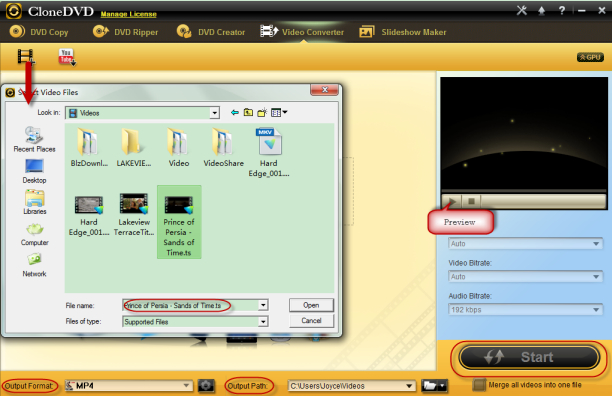 Step 1: Download CloneDVD Video Converter and launch the software.
Step 2: Drag and drop your H.265 video file or Click "+" button to load your H.265 video from local media library or download a H.265 video from Free YouTube Downloader and then follow the download wizard.
Step 3: Setting Output format -> MP4 Video (codec: h264 + aac).
Step 4: Tap button "Start" to start converting H.265 to H.264.
Notes:
Use H.264-encoded video in MP4 files can works on all Windows Phone devices. Because the 7x27a processor defines the baseline, make sure your files do not exceed the parameters listed in the table for H.264 video on a 7x27a processor.